基本信息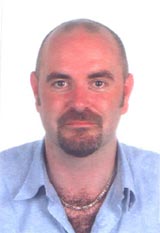 RichardLeach
Have extensive experience of working

with all types of people inmy various professional and voluntary roles. Taught

Psychology at Adult Education Centres,Have a good, solid understanding of

Psychology and Occupational/Organisational Psychology. Worked in a voluntary

capacity for: The Bexley Centre for the Unemployed as A Job Search

Assessor/Advisor/Trainer to both adults and young people, in a school for

children with learning difficulties, on a drugs project, work shadowing Careers

Advisors and Careers Assistants at Prospects and as a section writer for a

web-based volunteering organisation.I am also MIND trained.

QUALIFICATIONS------------- THE UNIVERSITY

OF EAST LONDON

----1995--1998--------------MSc in

Occupational and Organizational Psychology

----1991--1994 -------------BSc(Hons)

degree in Psychology(2:1)

PROFESSIONAL COMPETENCIES

----Level A Certificate of Competence in

Occupational Testing. McQuaig System Personality Interpretation Certificate.

Customer Care.Emergency First Aid. Health and Safety. Royal Society For The

Prevention Of Accidents. Neighbourhood Warden Training Programme.
分管
社会兼职
教育背景
教育工作经历
发表的代表性论文
主持的课题
出版的专著或教材
参加学术活动
获奖情况